Description
The BASEplate is a highly recommended mounting system for your Pi-Plates stack. It includes everything you need to securely hold your Raspberry Pi and Pi-Plates in place. Compatible with all revisions of the Raspberry Pi including the A, B, B+, and the R2.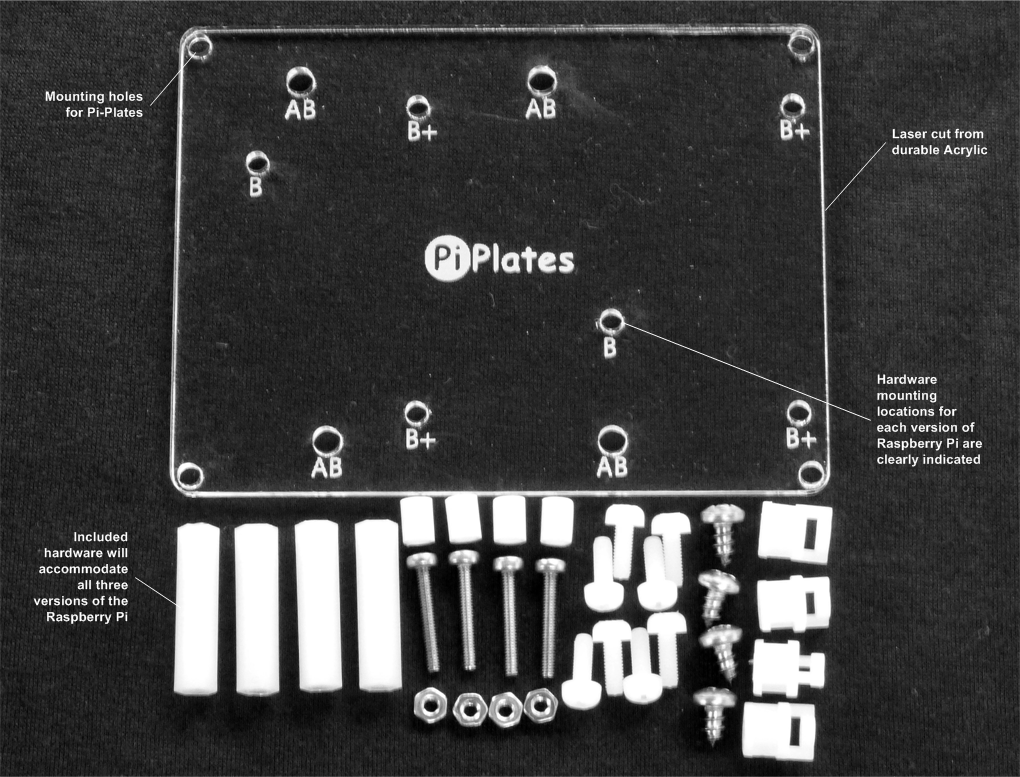 General
Measures 100mm by 75mm by 3mm
Made from optically clear cast acrylic
Laser cut and laser etched
Each Raspberry Pi standoff location is clearly etched for easy assembly
Temperature

Range of material is

 

-40° to 170° F

High tensile strength
All mounting hardware is included¹
Included Hardware
Four 25mm nylon standoffs
Four 1/4″ plastic spacers
Four 1/4″ nylon board edge standoffs
Four steel #6 screws²
Four M2.5 16mm steel machine screws
Four M2.4 steel nuts
Eight M3 nylon screws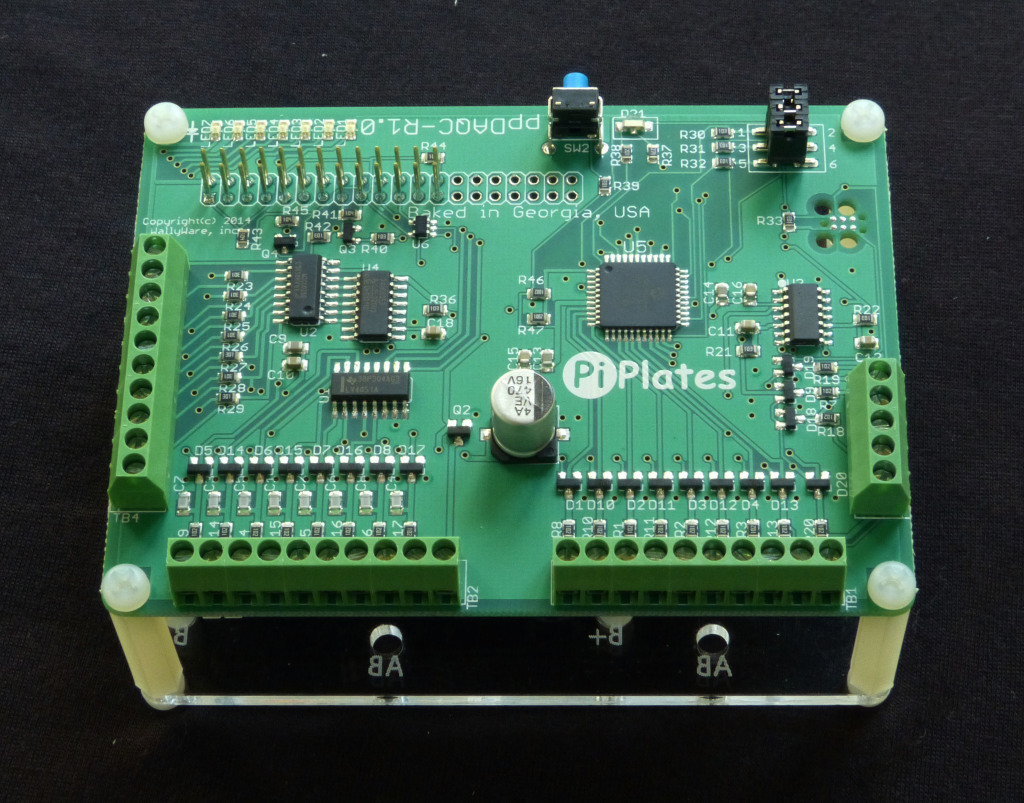 Example of BASEplate with single DAQCplate board. Raspberry Pi is not visible.